GoldLeaf: The Height of Luxury
FIVE-STAR COMFORT MEETS FIVE-STAR VIEWS
With our GoldLeaf Service, indulge your senses with gourmet meals prepared by Executive Chefs, and expansive views through the panoramic windows of a bi-level glass dome coach to the Canadian Rockies.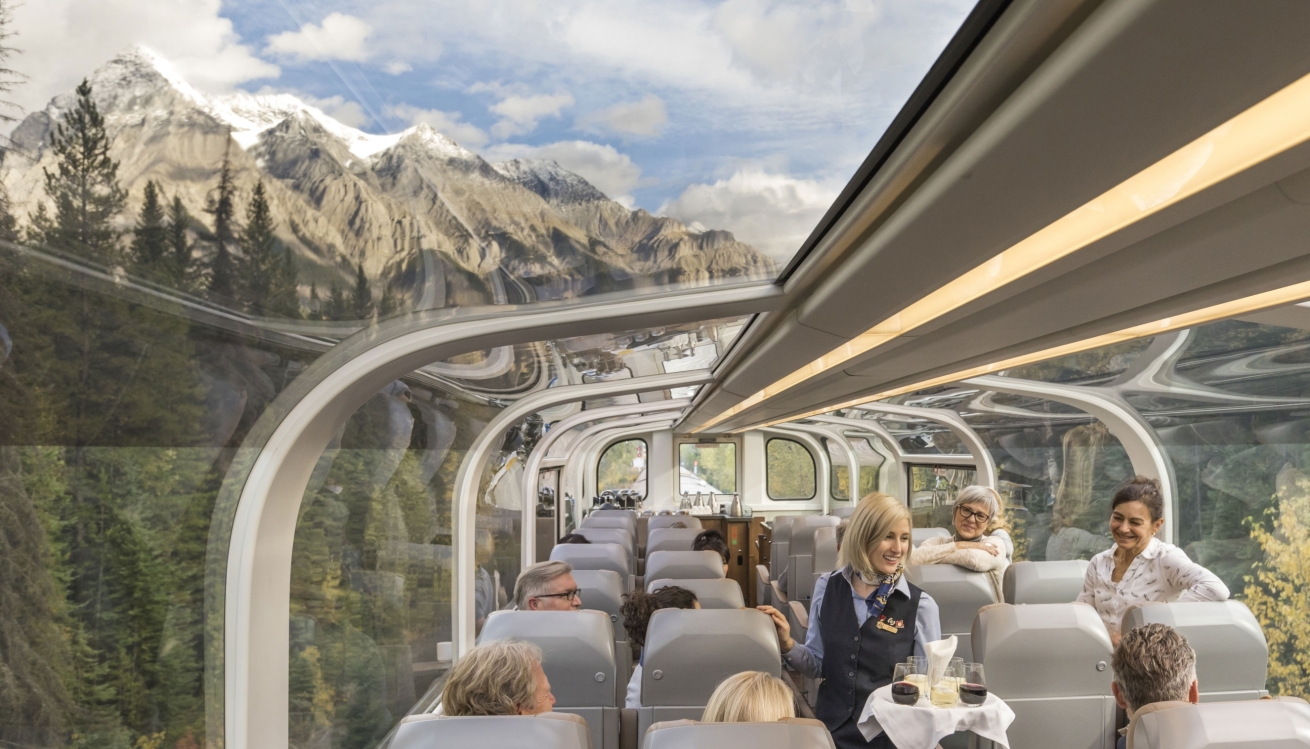 Room With a View
Stretch your legs and your viewing angles in our bi-level glass-dome coaches. Sink into your spacious seat on the upper level and enjoy meals in the lower-level dining area.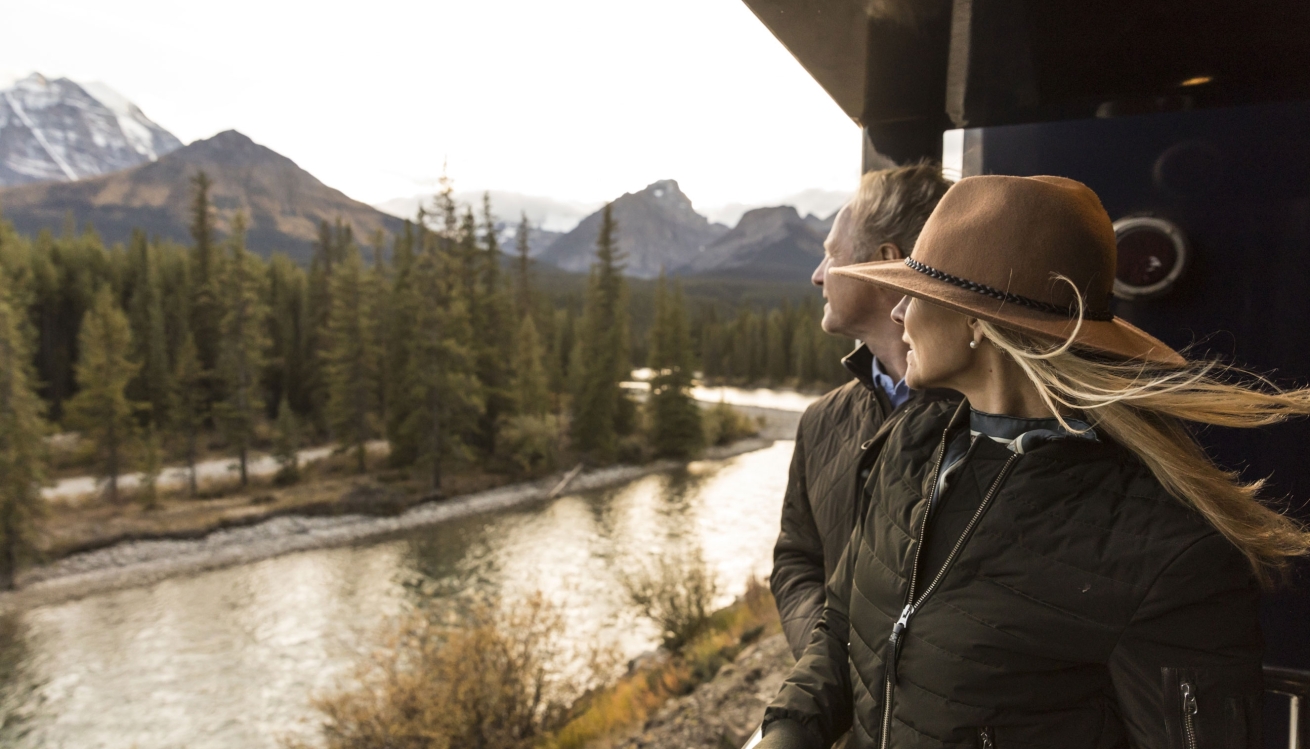 Outdoor Viewing Platform
Step out onto your exclusive outdoor viewing platform to get closer to the action.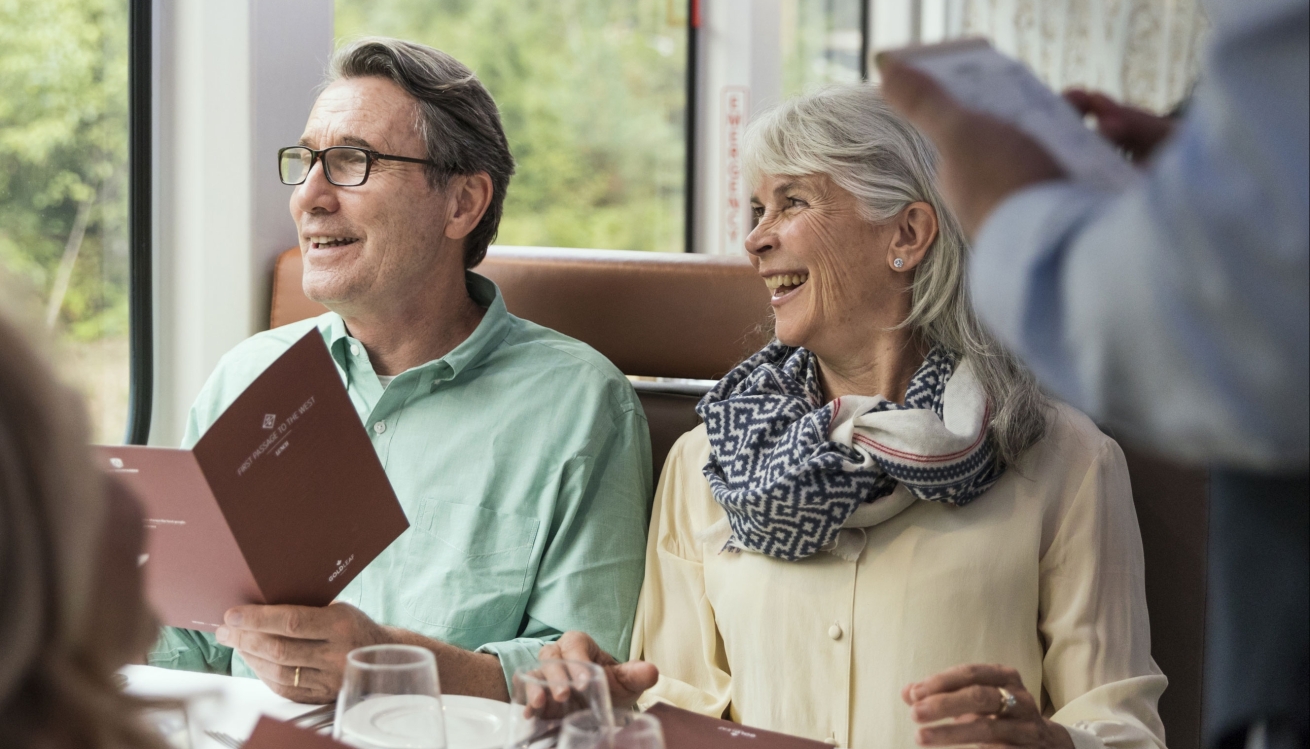 You'll Taste the Difference
Savour every second as you enjoy elegantly plated meals prepared with local ingredients from the comfort of a dedicated dining room – all the while, sprawling views of the Rocky Mountains will be unfolding right outside your window.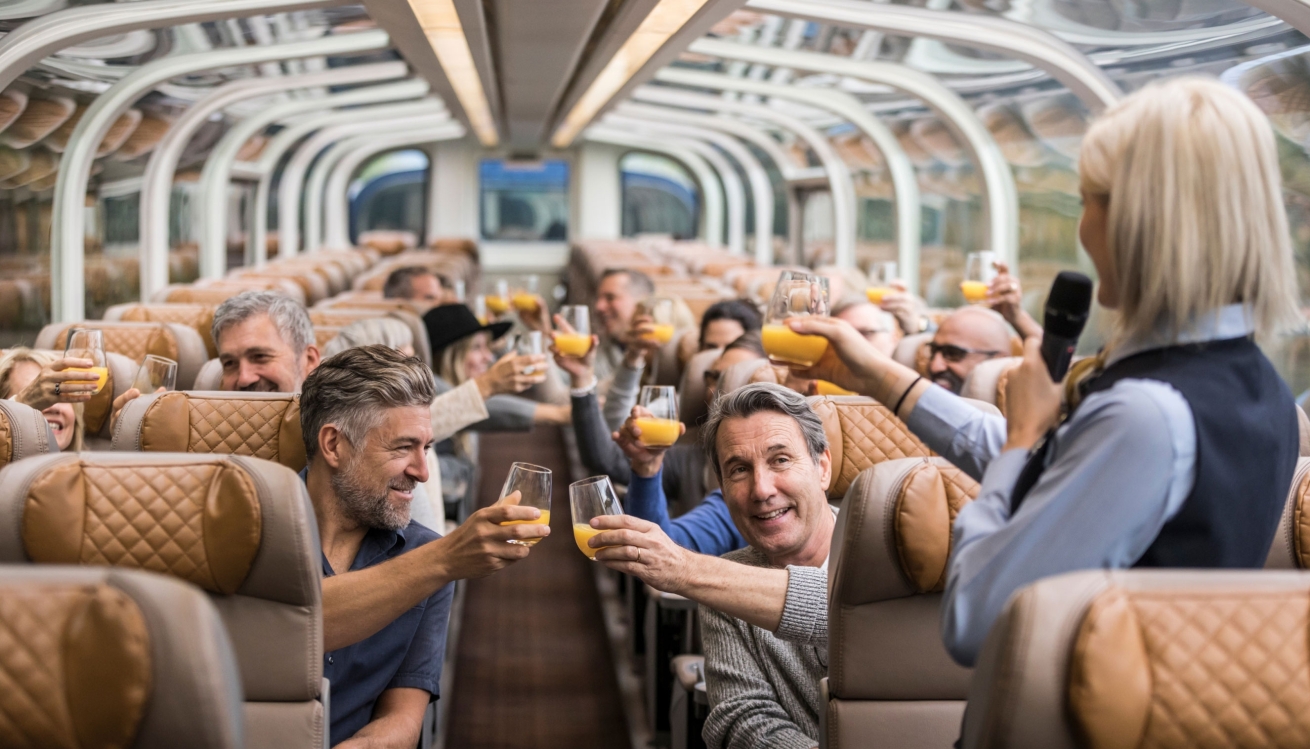 Award-Winning Service
Sit back and enjoy the scenery as our Hosts attend to your every need. From entertaining you with stories about passing landmarks to topping up your glass of wine and calling out wildlife sightings, you can rest assured that everything will be taken care of.
Train by Day, Hotel by Night: Sample GoldLeaf Hotels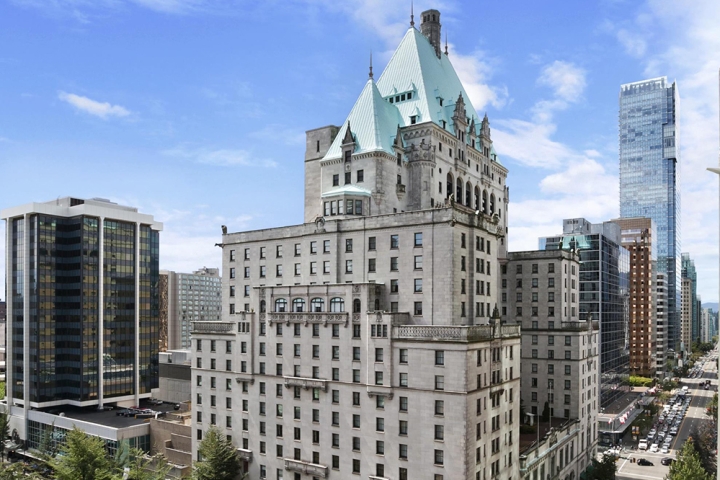 Fairmont Hotel Vancouver
Known as the 'Castle in the City,' Fairmont Hotel Vancouver is an iconic landmark in the center of Vancouver. This historic hotel places minutes from all the city's best restaurants and attractions, including the Vancouver Art Gallery and Vancouver Seawall.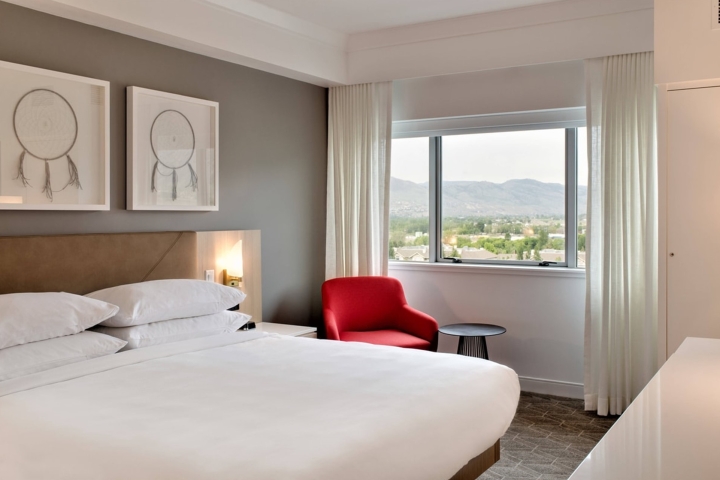 Delta Hotels by Marriott Kamloops
Rest comfortably in the heart of British Columbia's interior, Kamloops. The Delta Hotel is newly renovated and within walking distance to a variety of dining options in downtown Kamloops. 
*Please note: In Kamloops and Quesnel, you will stay in moderate two- or three-star accommodation with essential amenities and great service. While these accommodations are clean and comfortable, they may not be as luxurious as those in other destinations on your journey.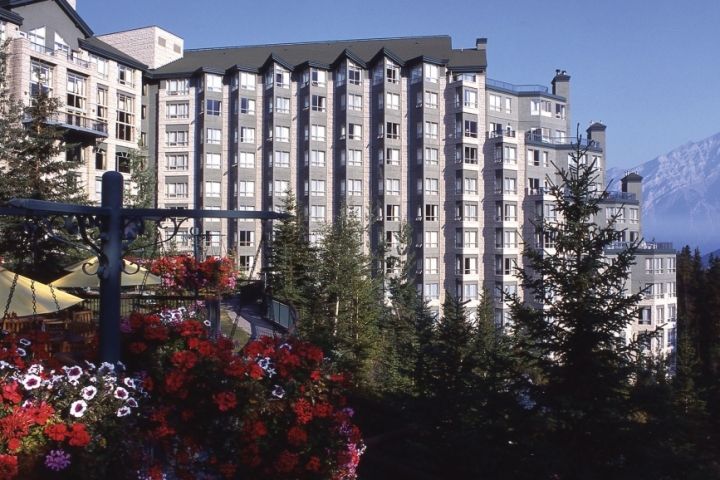 The Rimrock Resort Hotel
Wake up to truly stunning mountain vistas in this high-end hotel that's conveniently located steps from the Banff Gondola and Banff Upper Hot Springs.
Fairmont Jasper Park Lodge
Relax in a wooden chalet or heritage cabin on the shores of the crystal-clear Lac Beauvert. This iconic lodge also happens to be home to Canada's #1 resort golf course.
Hotel Partners
We partner with the best hotels in each of our destinations to provide you with a comfortable place to rest each night. To view our full list of hotel partners, click here. 
Carefully Curated Packages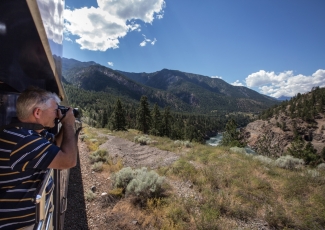 Short Journeys
Rail Route
2-3 days onboard on any route
1-2 nights in a midpoint hotel
One-way: begin and end in different locations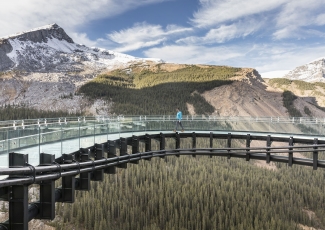 Rockies Highlights
Rail Route
2-3 days onboard on any route
1-2 nights in a midpoint hotel
One-way: begin and end in different locations
Experiences
1-2 nights in Vancouver
2-7 nights in the Rockies
Extra days to explore in the Canadian Rockies or American Southwest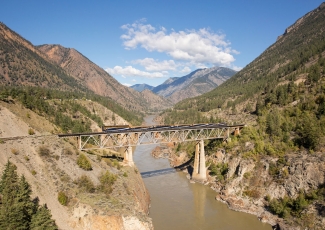 Circle Journeys
Rail Route
4-5 days onboard on any 2 routes
2-3 nights in a midpoint hotel
Round trip: begin and end in the same location
Experiences
1-2 nights in Vancouver
2-6 nights in the Rockies
Extra days to explore in the Canadian Rockies or American Southwest