Day 1
Vancouver to Whistler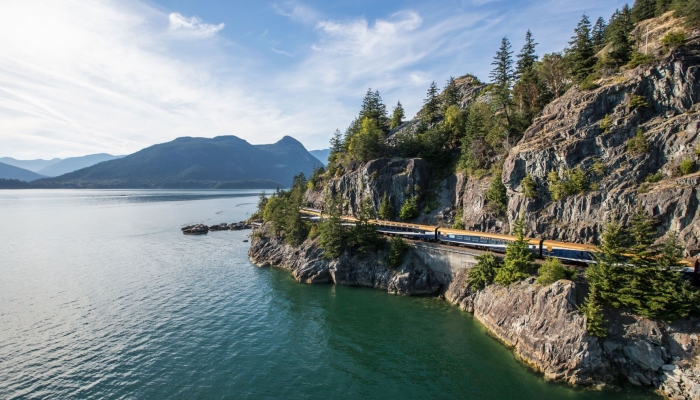 Begin Your Journey
Departing from our North Vancouver station, you'll wind your way along Horseshoe Bay and the scenic fjords of Howe Sound.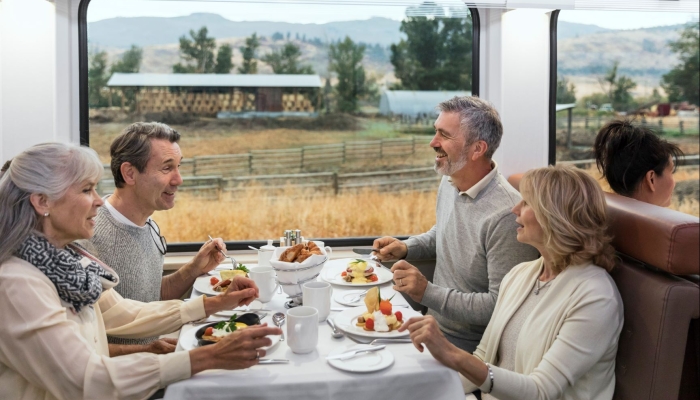 Welcome Aboard
Start the day taking in stunning views of the surrounding mountains and sea,  before being served a delicious breakfast that warms you to the core.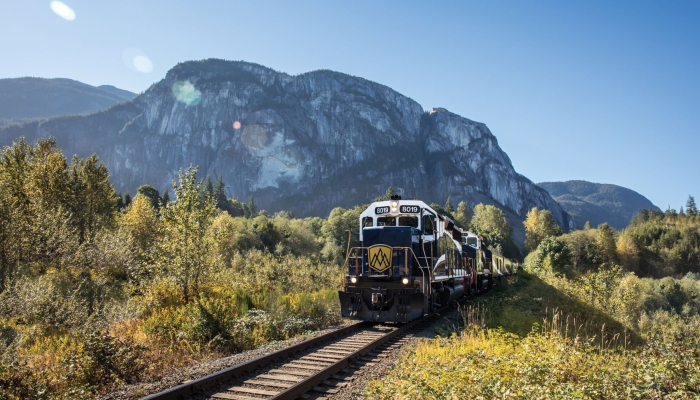 Majestic Mountains
As you pass Squamish, you'll leave the ocean behind and find yourself amid the majestic Coast Mountains, Whistler-bound. Be on the lookout for The Chief, one of the Vancouver area's most famous local landmarks.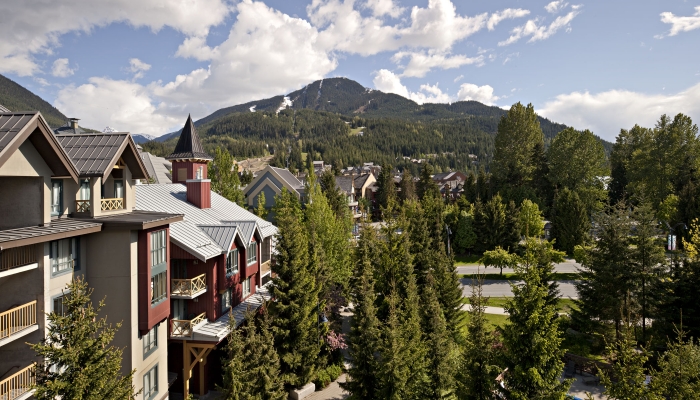 Arrive in Whistler
You'll pull into the Whistler station, leaving you plenty of time to unwind in this world-famous mountain resort. Walk through the village and explore its many shops and restaurants, or take a ride on the Peak-2-Peak Gondola for a view unlike anything you've seen before.
Day 2
Whistler to Quesnel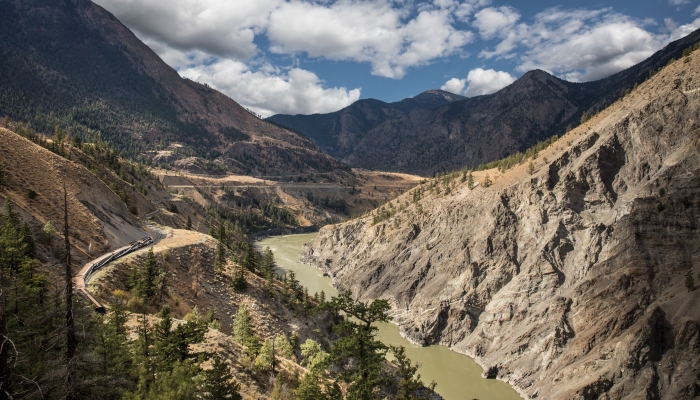 Begin Your Day
Continuing north from Whistler, you'll follow the Fraser River Valley through some of the most contrasting landscapes in Western Canada, where rushing rivers meet arid expanses. 
Awaken Your Senses
Throughout the morning, you'll be treated to breakfast and coffee as you awaken your senses to your newfound surroundings.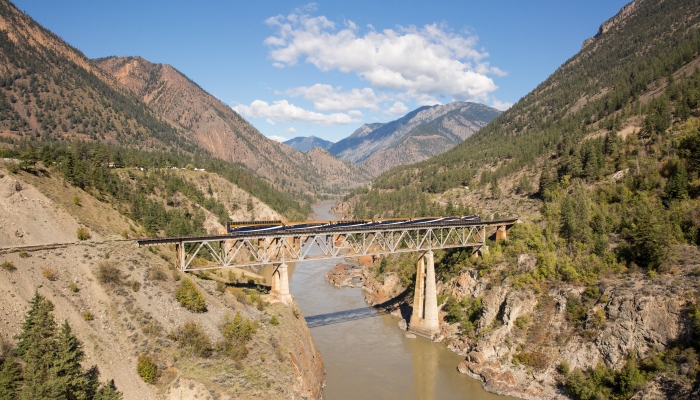 Gold-Flecked Canyons
This historic rail route takes you through the gold-flecked canyons that once drew wagons full of gold prospectors – and which have been home to the Indigenous people of the region for millennia.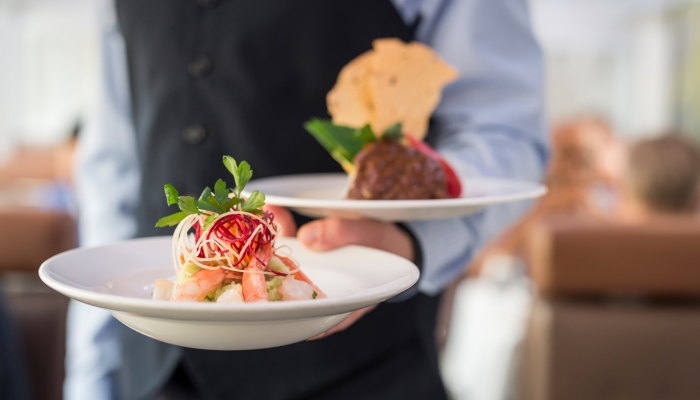 Three-Course Lunch
Sit down to a three-course lunch prepared by our onboard chefs as your Hosts entertain you with stories about the region.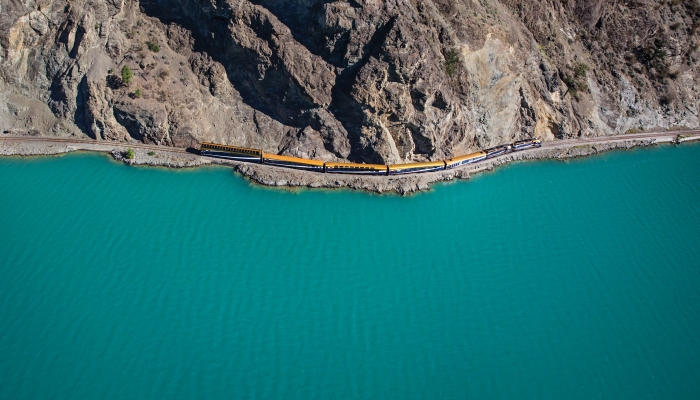 Mountains that Stretch Up to the Sky
As the, train ascends, so will your sense of wonder. Before you know it, you'll be surrounded by mountains that stretch up to the sky, enjoying the view with a glass of wine in hand.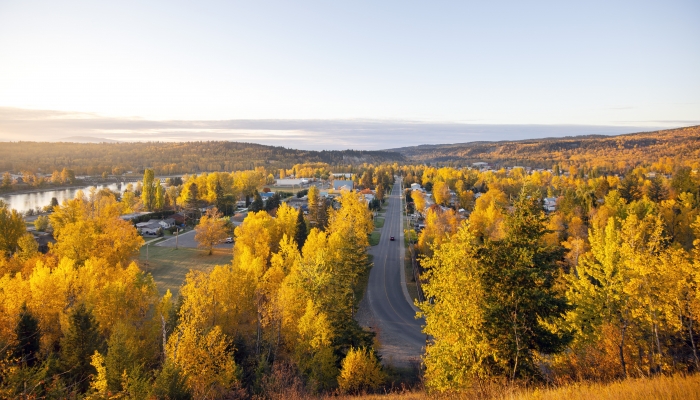 Arrive in Quesnel
Surrounded by rustic charm, you'll receive a warm welcome as you pull into Quesnel. While you're there, take a step into the past by crossing the historic Fraser River Footbridge.
Day 3
Quesnel to Jasper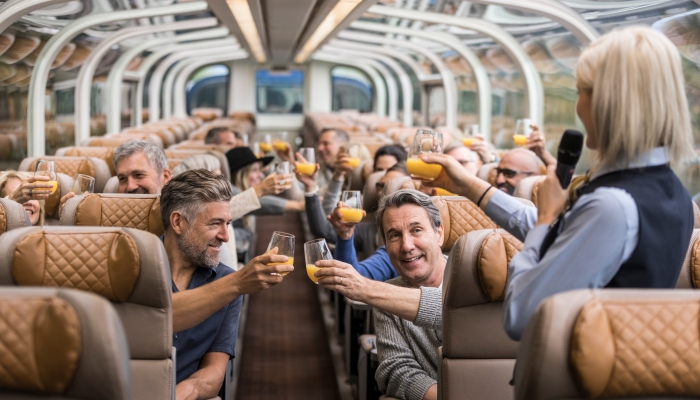 Begin Your Day
Departing Quesnel, you'll continue your Jasper-bound journey as you traverse through the wilds of Northern BC.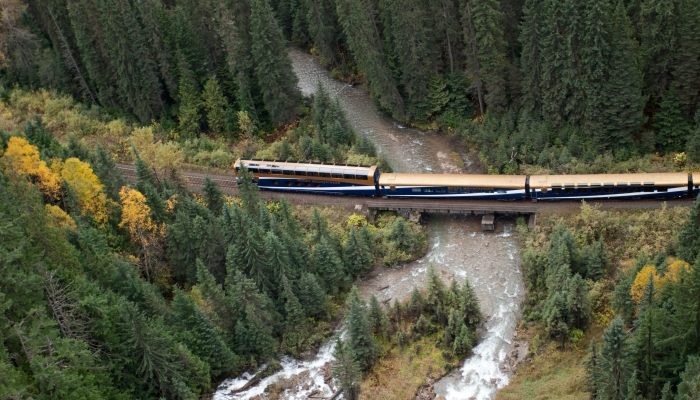 Rushing Waterfalls
Your journey into the Rockies will take you past serene lakes, rushing waterfalls, and through increasingly mountainous terrain.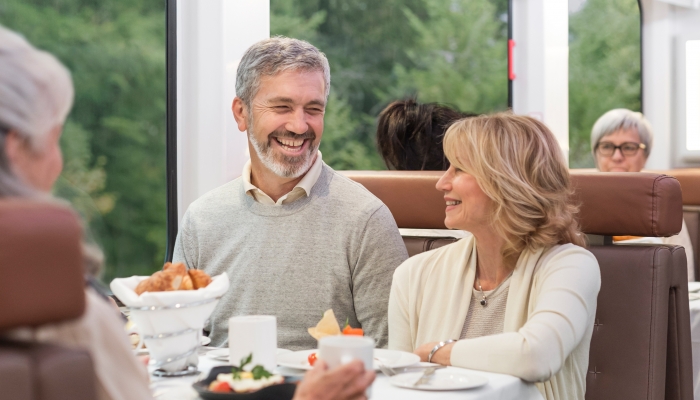 Calming Scenery
Relax with a hot cup of coffee and enjoy a leisurely breakfast as you watch the calming scenery roll by.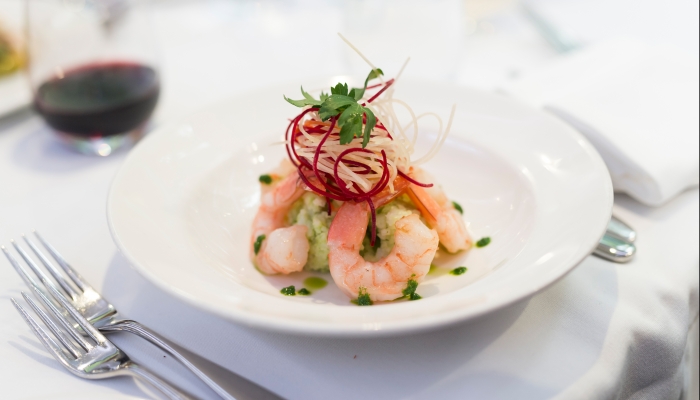 Diverse Flavours & Local Ingredients
Enjoy a gourmet lunch inspired by the diverse flavours and local ingredients of Western Canada as you look forward to your Jasper arrival. Hear about the incredible history of the railway and the landmarks along the way.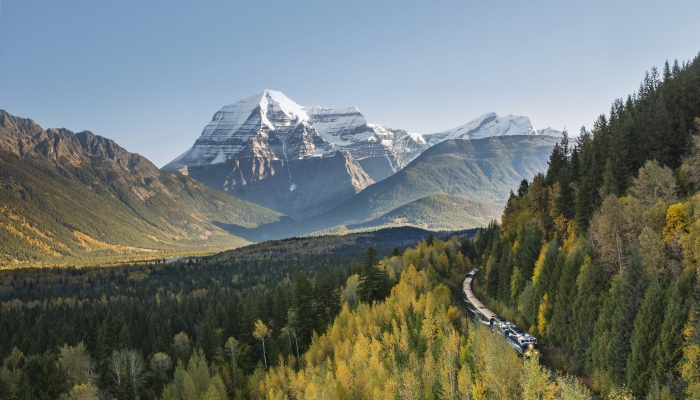 Mount Robson
As you make your way east towards Jasper, your Hosts will point out the most prominent peaks – including Mount Robson, the highest in the Canadian Rockies.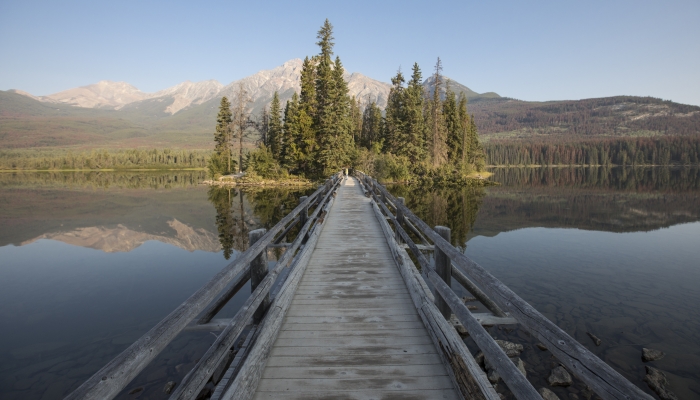 Arrive in Jasper
All great journeys must come to an end. No matter which way you're headed, you'll want to explore everything Jasper has to offer.
Want to start in Jasper?
All of our packages go in both directions: you can start in the Rockies and go to Vancouver, or start in Vancouver.
Carefully Curated Packages: Rainforest to Gold Rush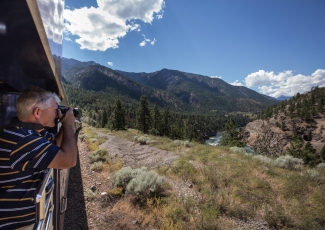 Short Journeys
Rail Route
2-3 days onboard on Rainforest to Gold Rush
1 night in Whistler & 1 night in Quesnel
One-way: begin and end in different locations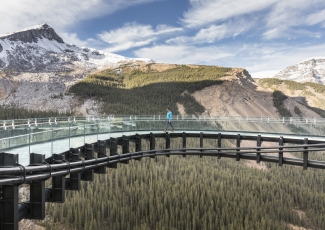 Rockies Highlights
Rail Route
2-3 days onboard on Rainforest to Gold Rush
1 night in Whistler & 1 night in Quesnel
One-way: begin and end in different locations
Experiences
1 night in Vancouver
5-6 nights in the Rockies
Extra days to explore in the Canadian Rockies or American Southwest
Circle Journeys
Rail Route
4-5 days onboard on any 2 rail routes
2-3 nights in a midpoint hotel
Round trip: begin and end in the same location
Experiences
1-2 nights in Vancouver
3-6 nights in the Rockies
Extra days to explore in the Canadian Rockies or American Southwest